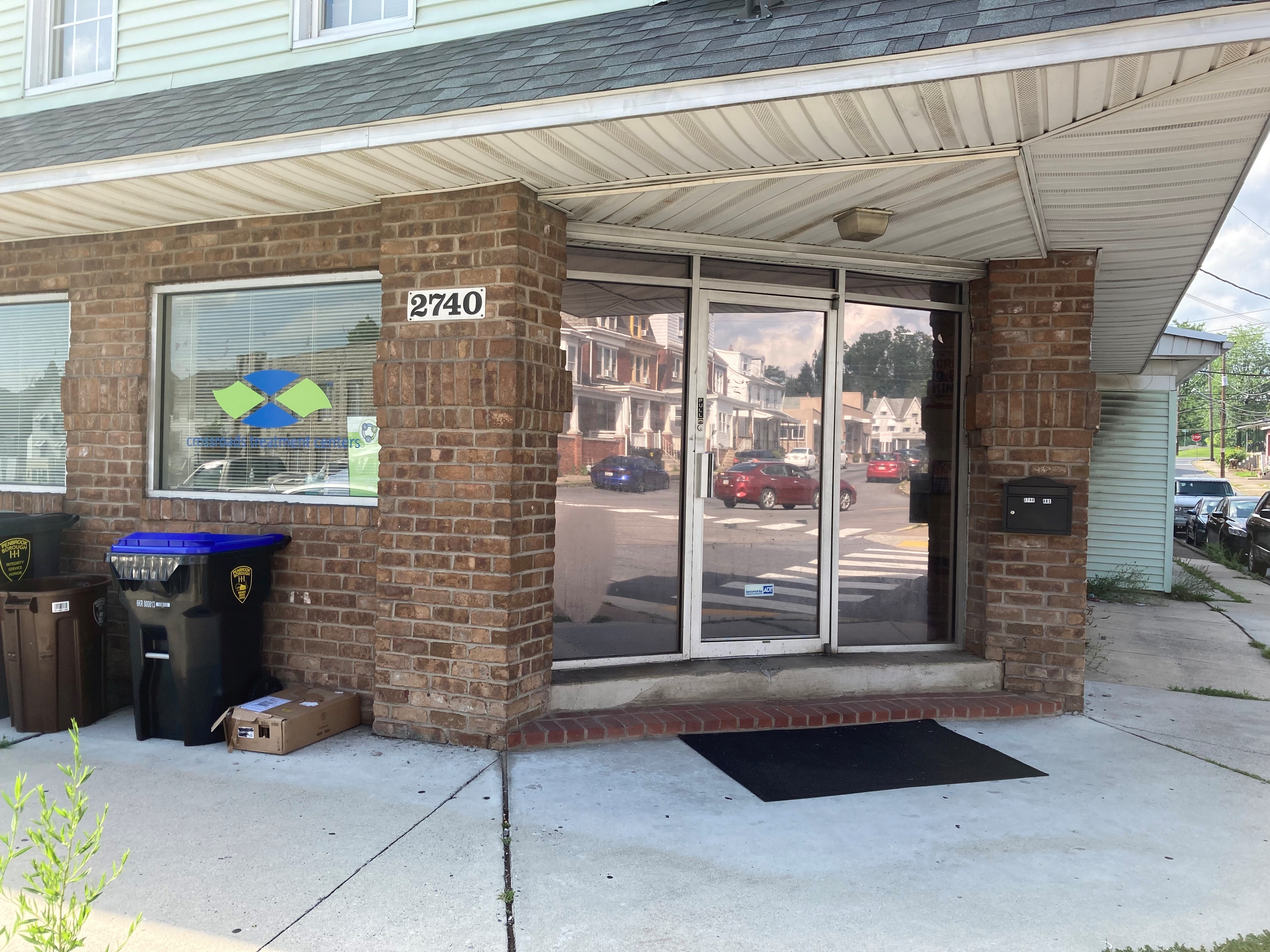 Crossroads of Harrisburg
Opioid & Drug Addiction Treatment Center
2740 penbrook ave
Harrisburg, PA 17103
Location Offerings
Suboxone

Instant Intake

Toxicology

PA Center of Excellence

Nicotine Cessation

Care Coordination

Televisits

On Public Transportation Line
About Crossroads
The Crossroads team of Harrisburg, PA is ready to help you start your path to recovery from substance-use disorders. We specialize in medication-assisted treatment, and we are dedicated to providing the most accessible, convenient, comprehensive, and high-quality care available. We accept Medicaid, Medicare, and many commercial insurance plans at most of our centers. Your path to recovery begins here, and your success is our mission. Call Crossroads today to schedule a Tele Visit or an in-person appointment.
Crossroads Offers a Way Forward for People Struggling With Substance Use Disorder
Understanding Opioid-use Disorder
About Crossroads
Since 2005, Crossroads has been at the forefront of opioid addiction and opioid-use disorder treatment. Today, our family of doctors, nurse practitioners, counselors, and professionals remain dedicated to providing the highest quality treatment options available to combat the growing opioid epidemic. Our mission is focused: we exist to help people with substance-use disorders and mental-health illnesses get their lives back. We specialize in proven treatment that combines medication, counseling, drug screening, and a referral network to give you the best chance of a successful recovery.
Our Services
At Crossroads, we use evidence- and measurement-based care to help people with substance-use disorders and mental-health illnesses. Our team will provide thorough medical and clinical assessments of your addiction, health, and history to better understand both your treatment and counseling needs. We use FDA-approved medications, like methadone/suboxone/sublocade, and vivitrol. These medications are then combined with customized care plans that include individual or group counseling, toxicology, and medical care directed by on-site physicians. We also coordinate with local agencies and service professionals to provide resources and other services.
How Our Treatment Works
At Crossroads, we take a comprehensive approach to treating people suffering from addiction to opioids. We developed an evidence-based treatment program that combines the use of medication-assisted treatment with consistent counseling to support your long-term recovery. Our programs take a comprehensive, three-pronged approach to treatment that combines medication, counseling, and toxicology. This strategy is what the Centers for Disease Control and the National Institute of Health consider to be the "gold standard" of care for opioid-use disorder. This type of treatment has a remission rate that's four times higher than other forms of treatment.
Nearby Locations